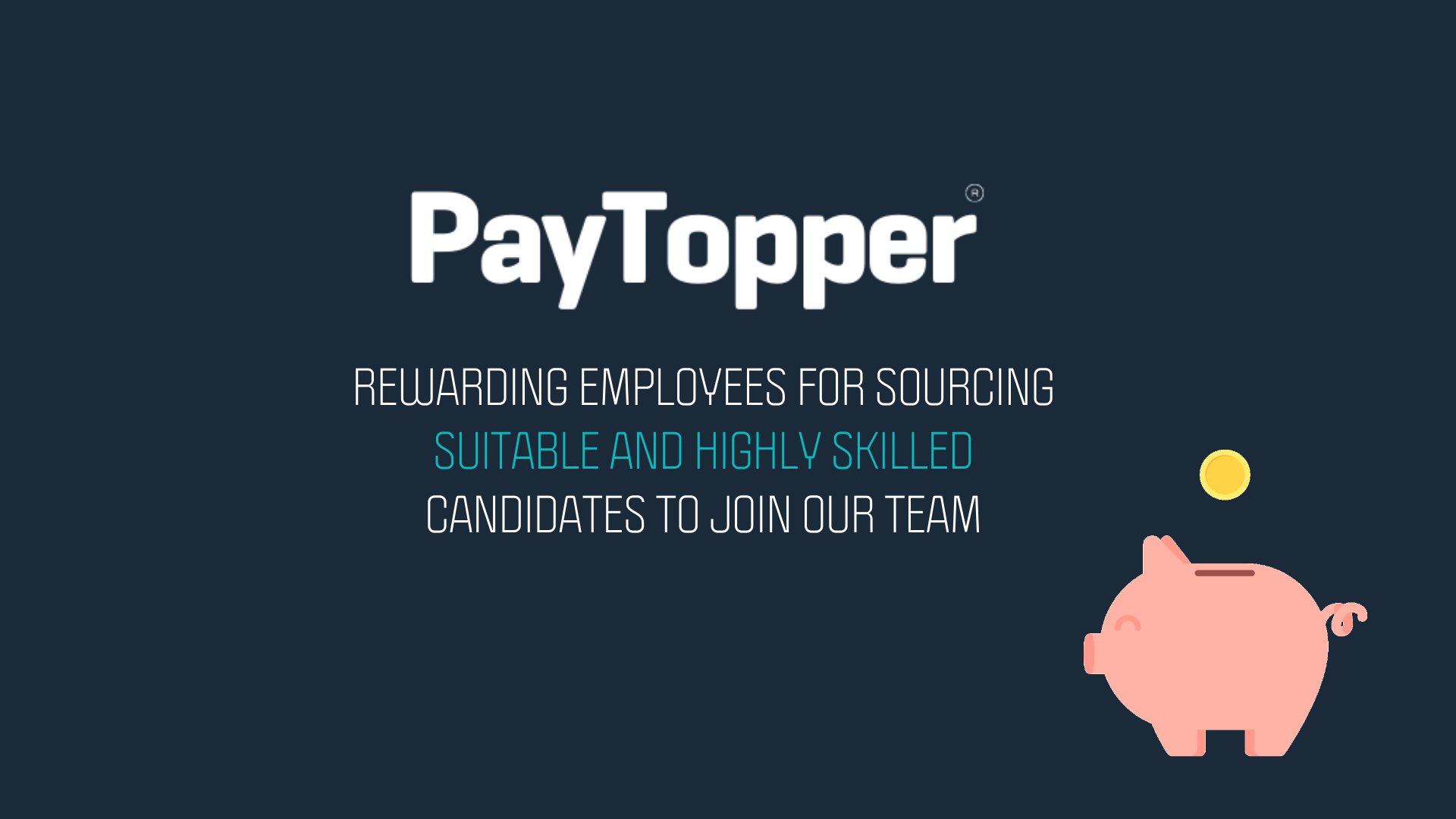 Last week, Schlam People Solutions launched its newest employee referral program, PayTopper.
PayTopper is designed to reward Schlam employees for helping source suitable and highly skilled candidates to join the team. In an effort to drive the engagement of high quality, long term and talented employees to Schlam People Solutions, the initiative has been rolled out to spearhead the prevailing competition for talent acquisition.
In the competitive industry landscape, Schlam recognises that employers need to look at ways to evolve and adapt to industry trends to attract and retain the best possible talent. Employee referral programs empowered businesses to create a win-win situation for both building their workforce and for rewarding their current employees.
Having identified key positions within the industry that are both hard to find, and even harder to recruit, Schlam decided to take an unconventional approach to rewarding employees for referring their network. This program steps away from the conventional methods of rewards, and instead moves to a more sustainable, long-term bonus system for employees.
The premise of PayTopper is simple - refer someone from your professional network to join Schlam, and for every hour they work, we will top up your pay. Refer more people, keep earning more money. It's as easy as that!
Mat Rigby, General Manager of Schlam People Solutions, is excited to roll out of PayTopper. "We wanted to create a program that didn't just stop at offering a once-off reward. PayTopper is even better than your average employee referral scheme; the more you refer, the more you earn. There is no limit to your earning potential!" he said.
The bonus is calculated on the billable hours worked by the referred employee times by the level of the referral. There are multiple levels of referral, meaning you can earn a reward for the people to which your direct referrals have referred as well. This sidling scale also means that employees can reap rewards whilst helping build a sustainable, long-term workforce at Schlam.
Today's competitive labour market requires companies to pursue multiple strategies for finding and hiring the right talent. PayTopper is just one of the initiatives Schlam plans to implement over the next 12 months to help stay ahead of the curve.
"We know the implication and inclusion of an effective employee referral program plays a significant role in fighting the war for talent. We also know, our current calibre of staff is exceptionally skilled. We'd like to find more people with that level of expertise" Mat continued.
With the uncapped earning potential of PayTopper, coupled with using technology to make referring easy by a simple online form, Schlam hopes to continue to build a team that is the best in the business.
Speak to the recruitment team to get started with your career at Schlam today RECRUITMENT@SCHLAM.COM